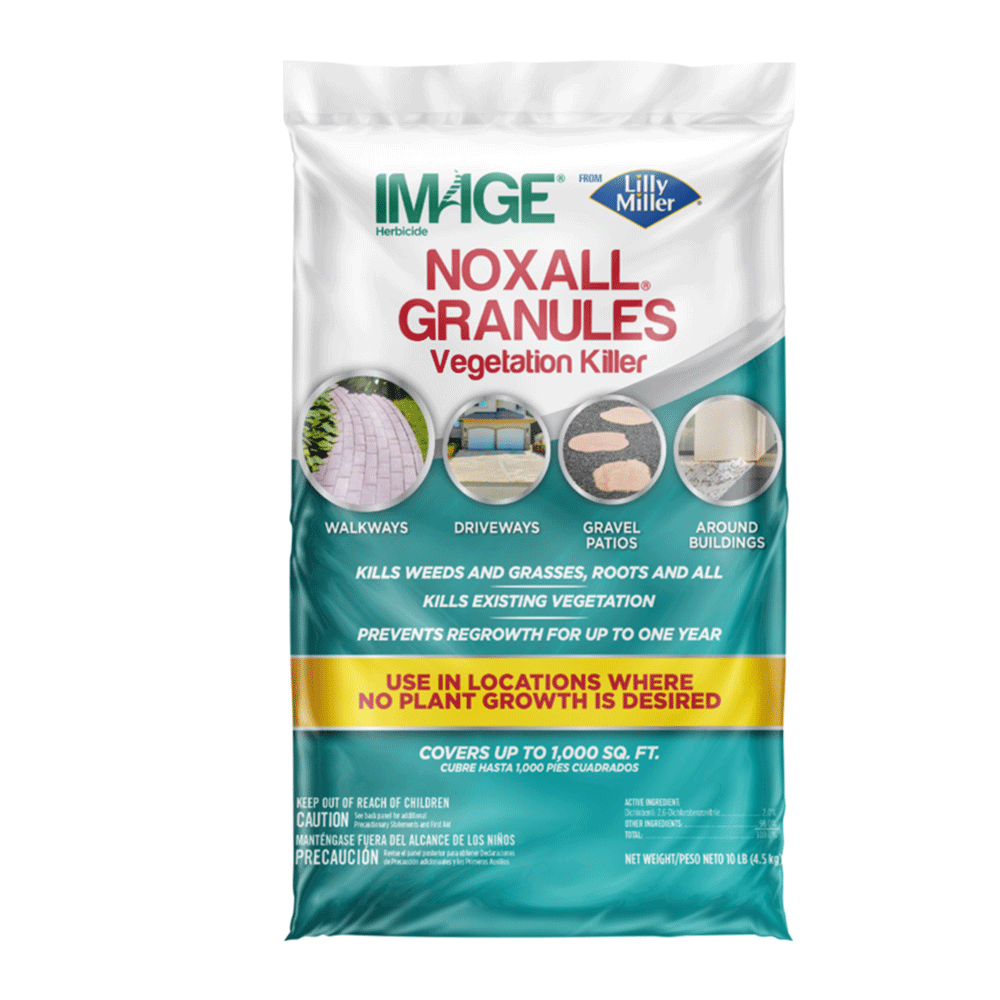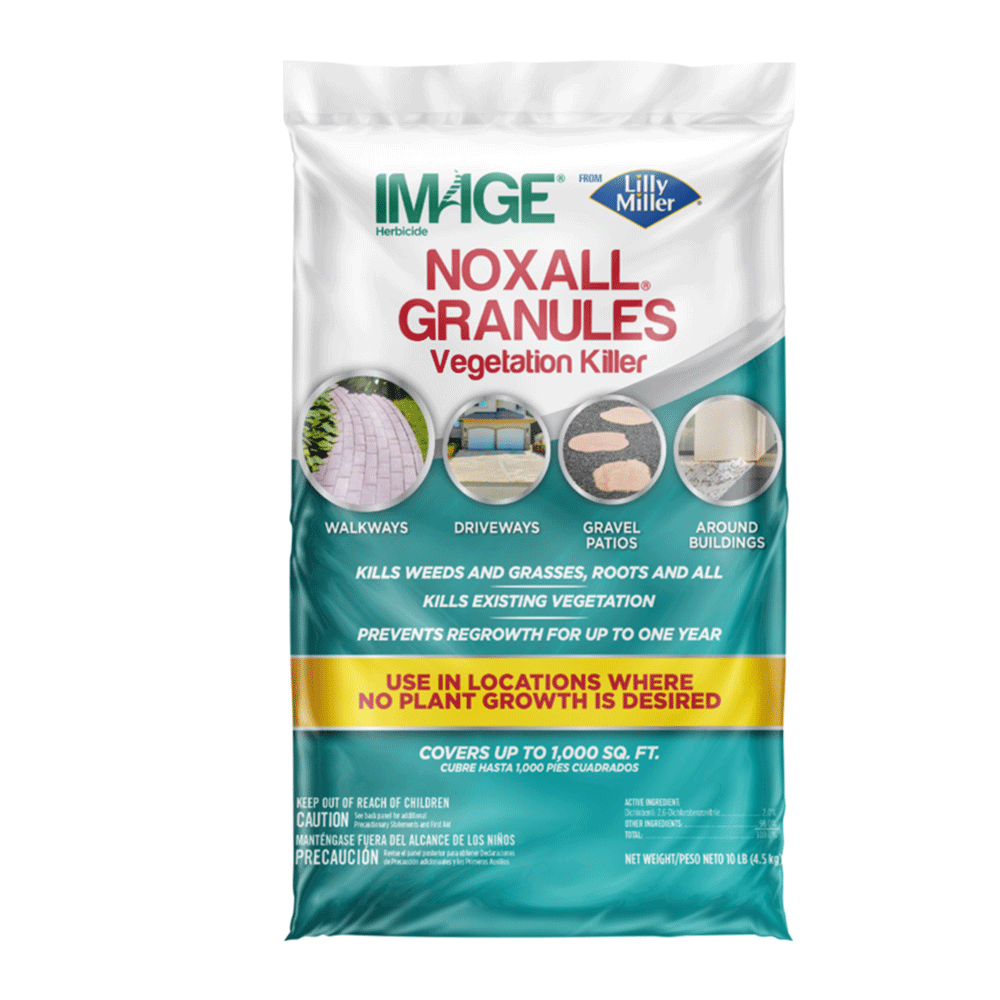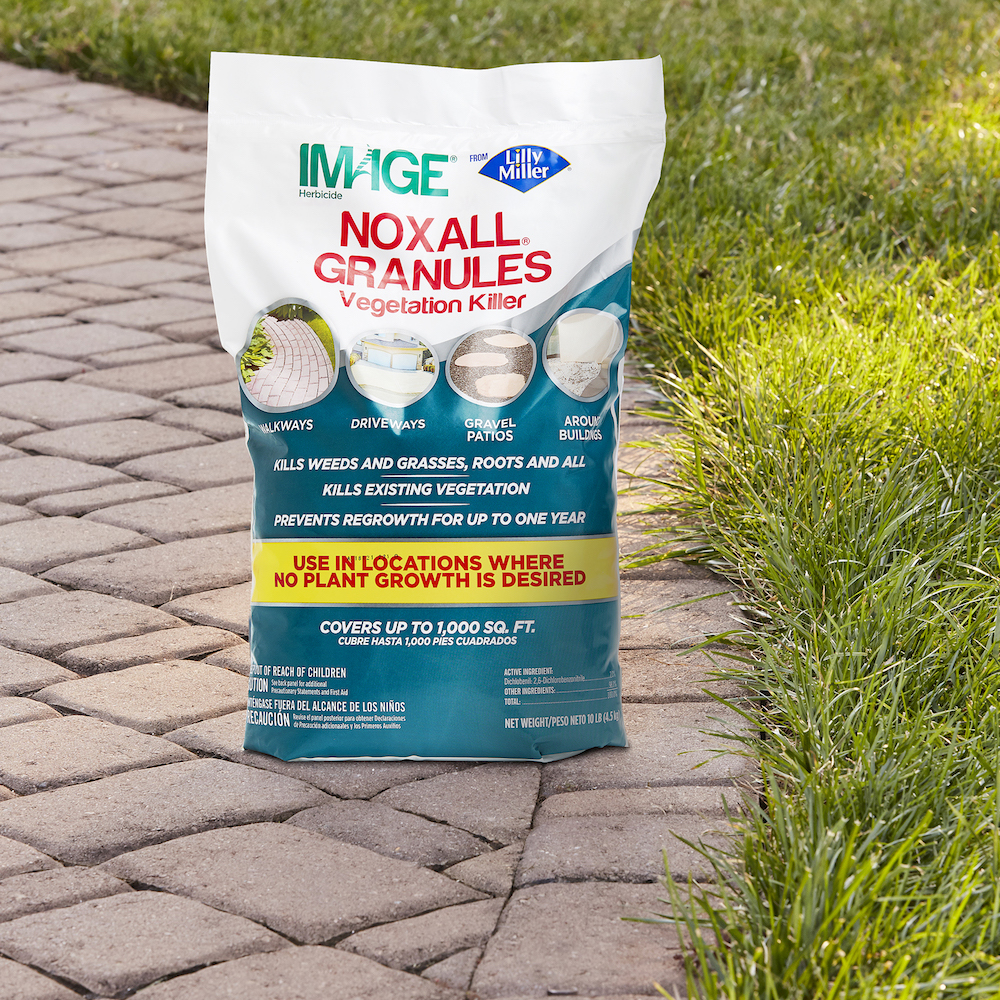 IMAGE® Noxall Granules Vegetation Killer
Kill unwanted weeds and grasses with Noxall Vegetation Killer. This non-selective product destroys all vegetation in its path and is ideal for spreading on walkways, along fences and under decks. This proprietary formula kills existing vegetation down to the roots and prevents re-growth for one year.
Ready-to-use granules - use to kill unwanted weeds and grasses. Prevents re-growth for up to 1 year.
Treats 1000 sq. ft.
SIZE
Image Noxall Weed Killer
KILLS...





IMAGE&reg Noxall Application Instructions
Measure area to treat with granules. FOR COMPLETE, NON-SELECTIVE WEED & GRASS CONTROL - Apply 15 to 18 oz. (3 1/3 to 4 cups) per 100 square feet.
The lighter rate may be used if the weed infestation is primarily annuals. For perennial weeds and in dry soil areas the higher rate should be used. Dead weeds from previous seasons' growth do not need to be removed.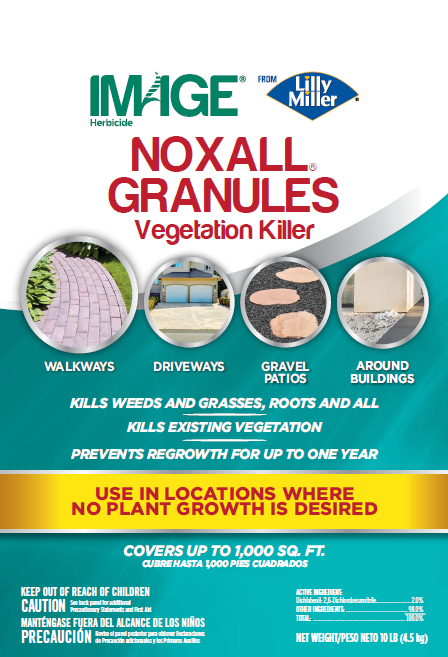 VIEW THE SAFETY DATA SHEETS (SDS) OR PRODUCT LABELING.
The Following documents have been created in Adobe Acrobat (PDF) format. You can obtain the Acrobat Reader for FREE at the Adobe web site.
---
View Label
Image from LM Noxall Granules 10LB pdf
View SDS