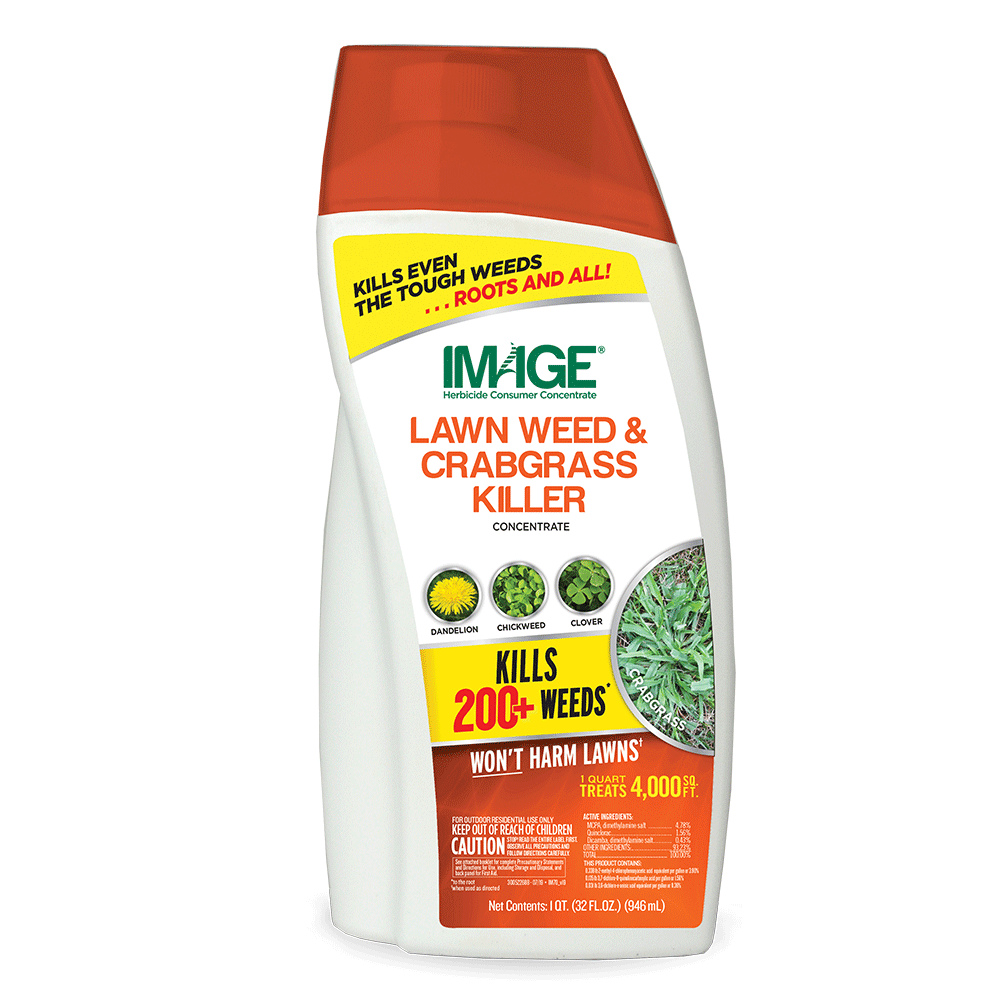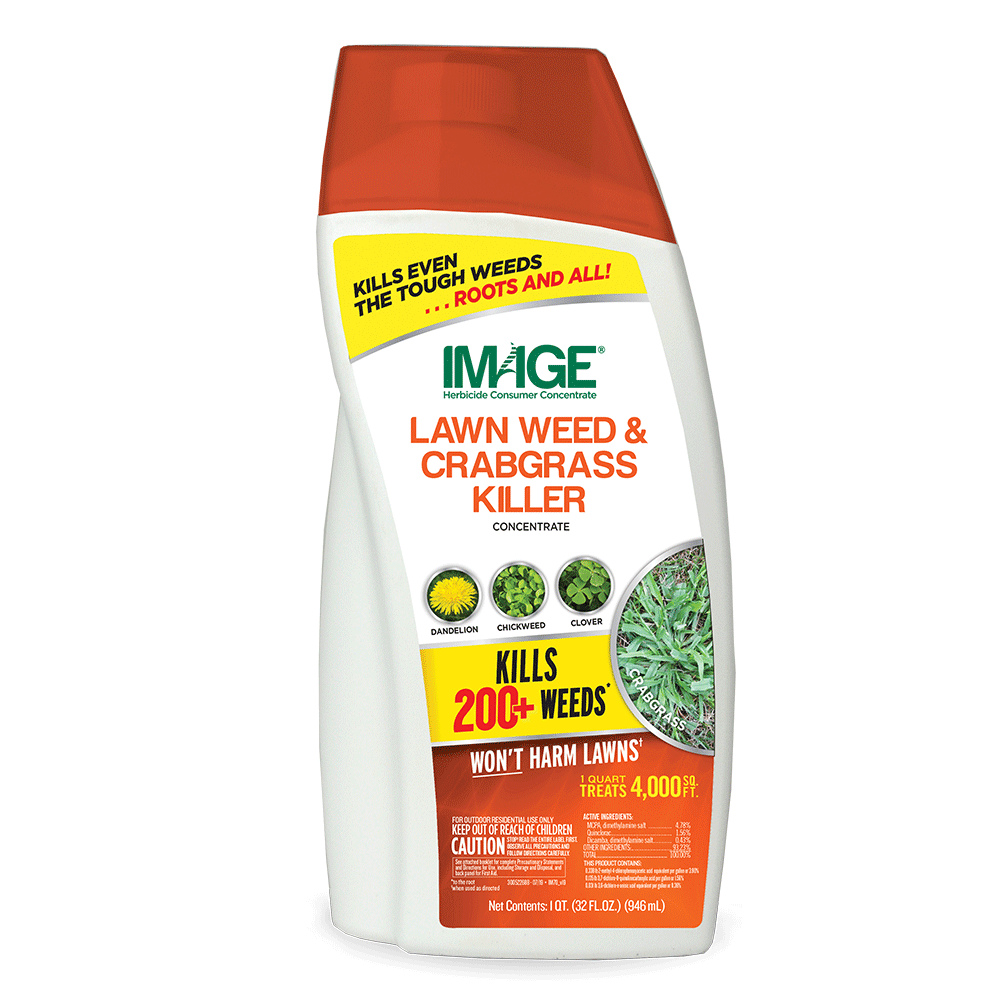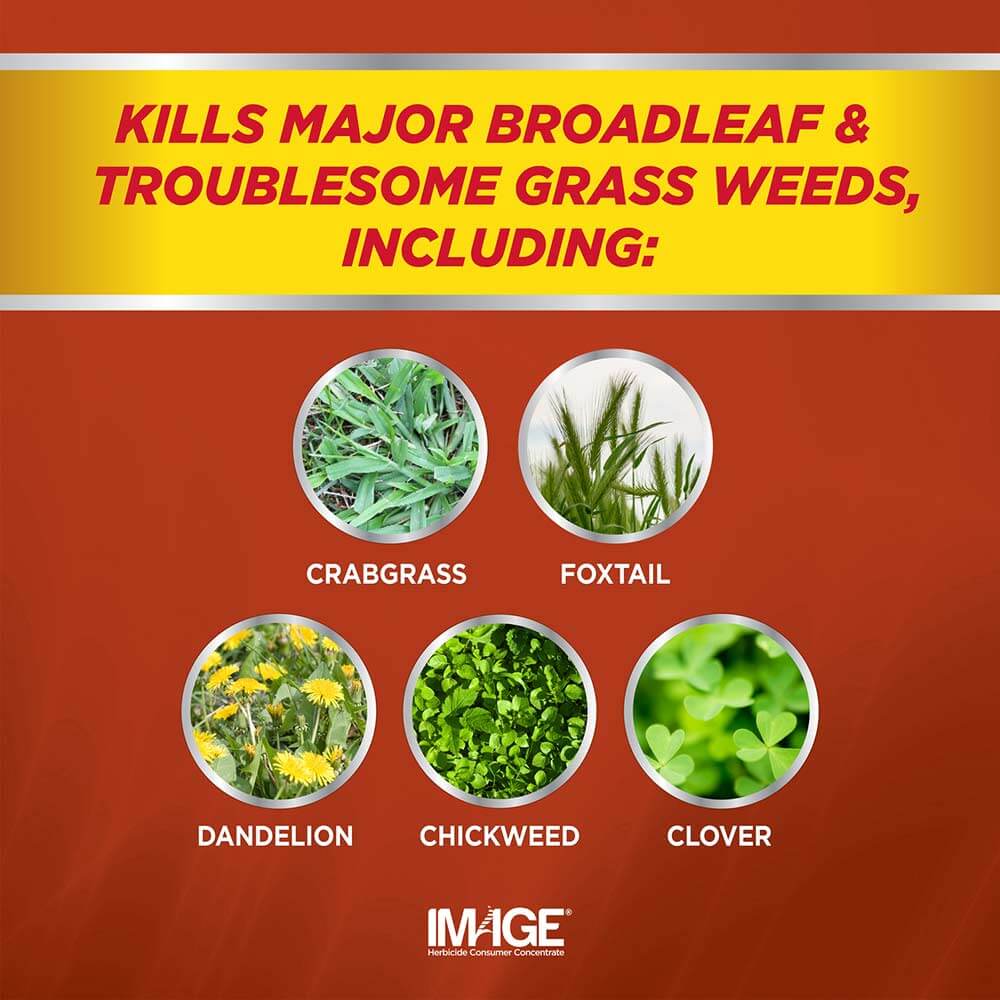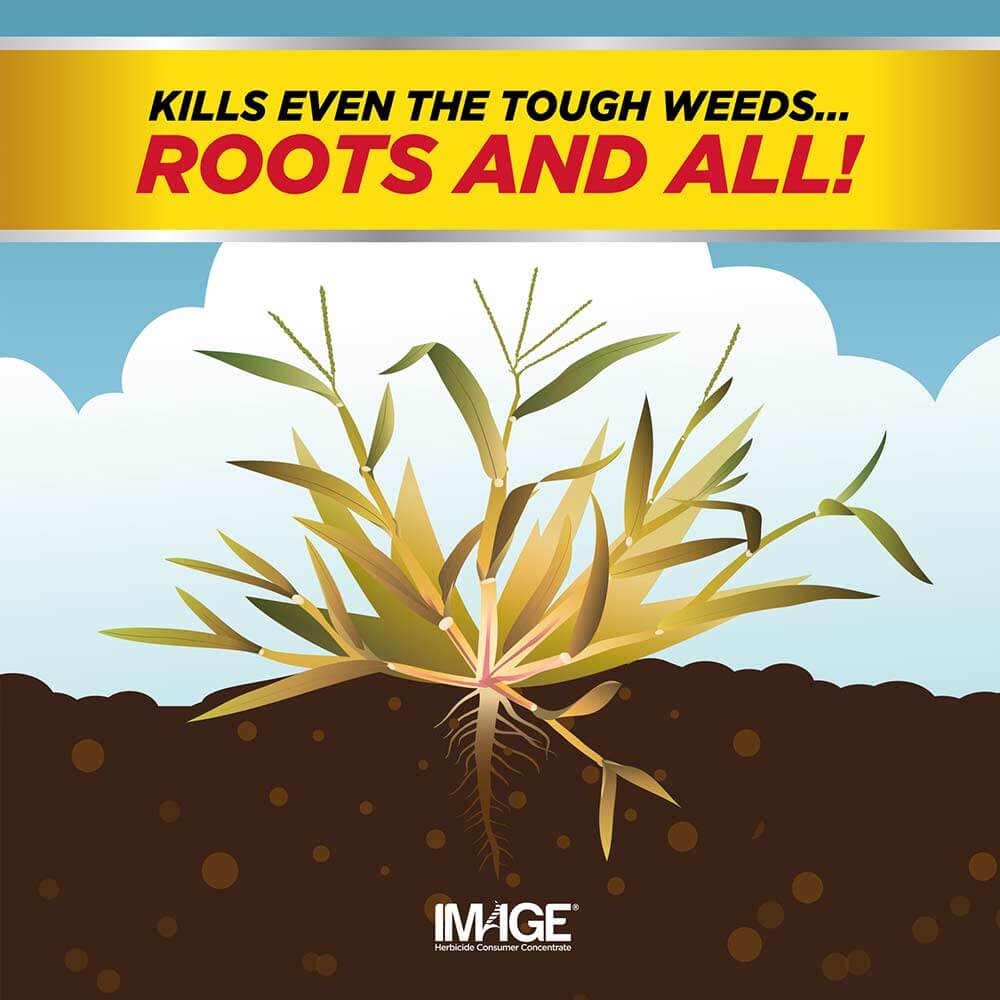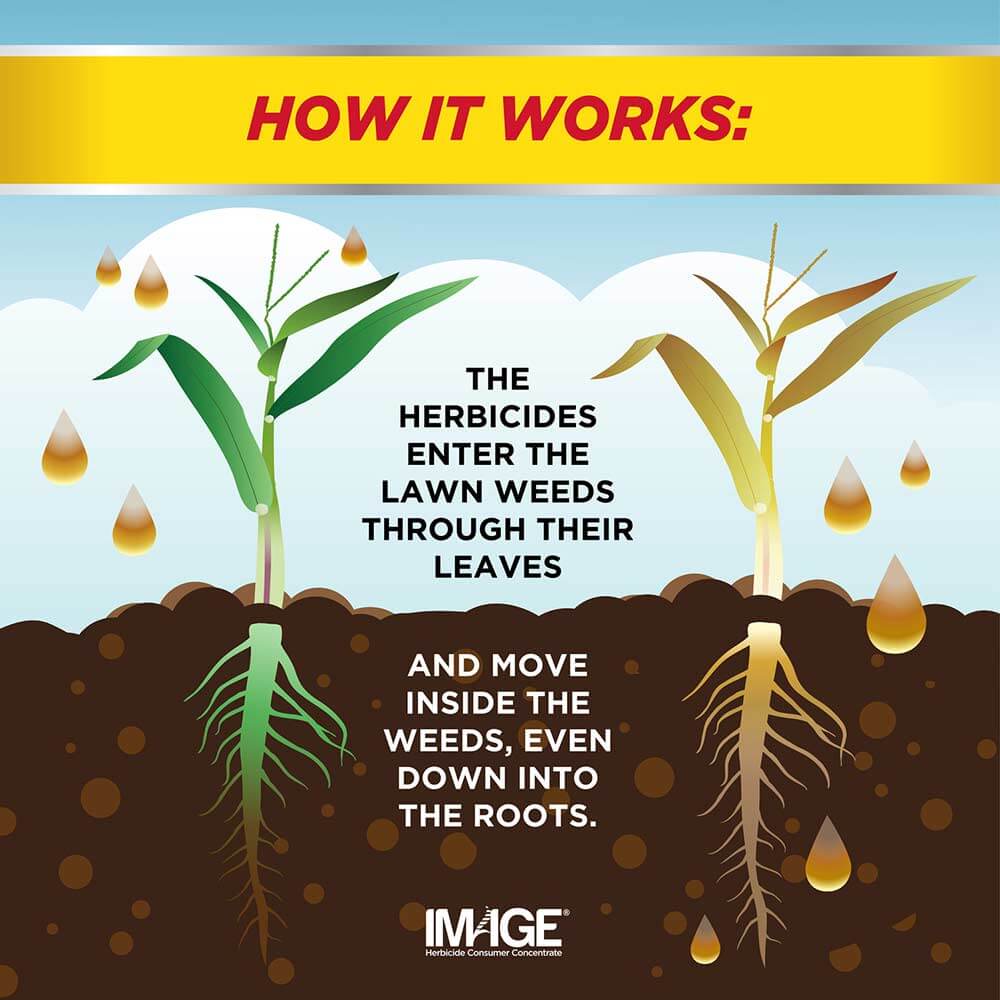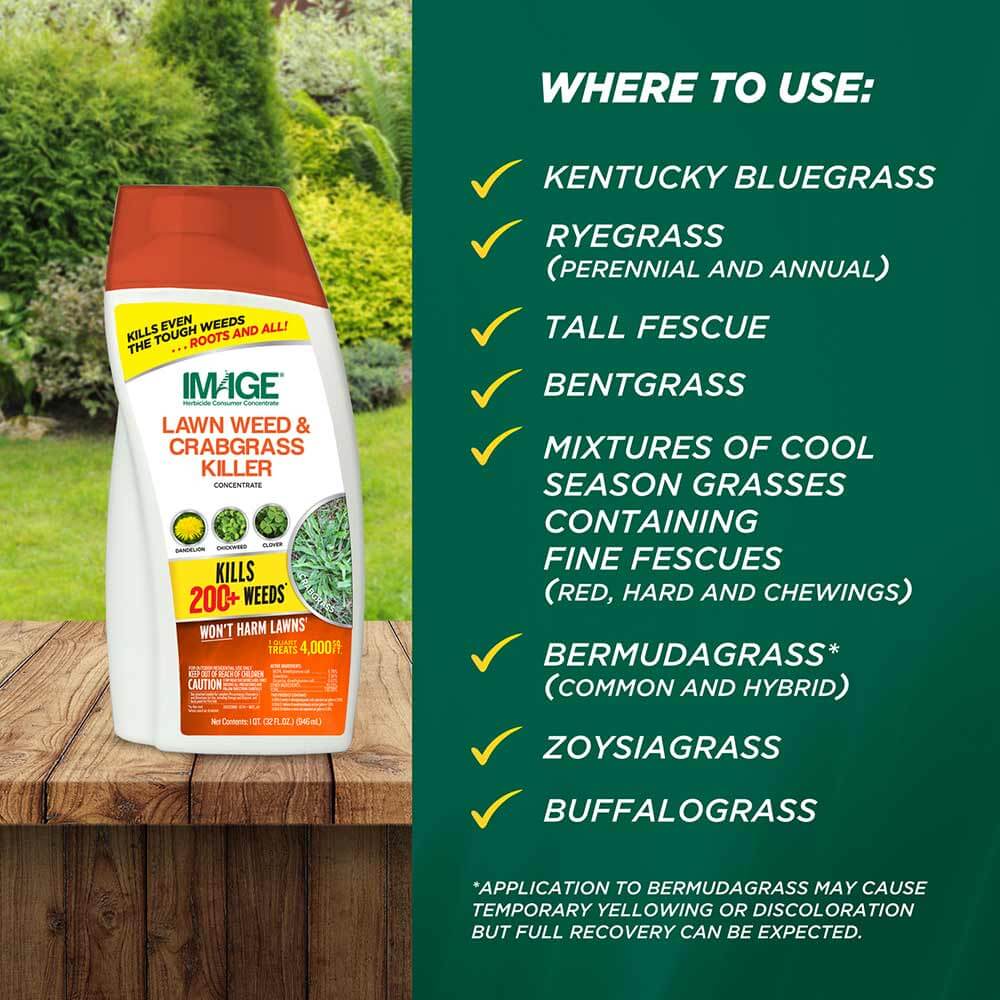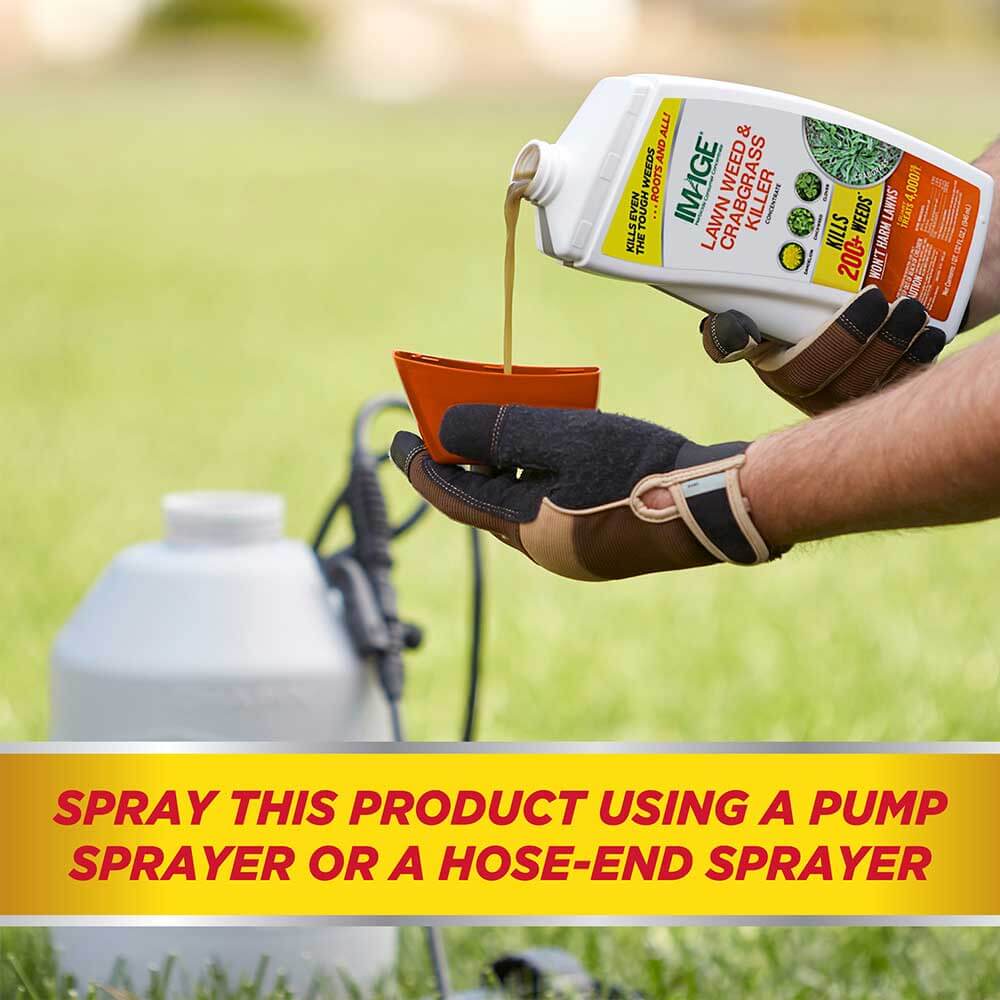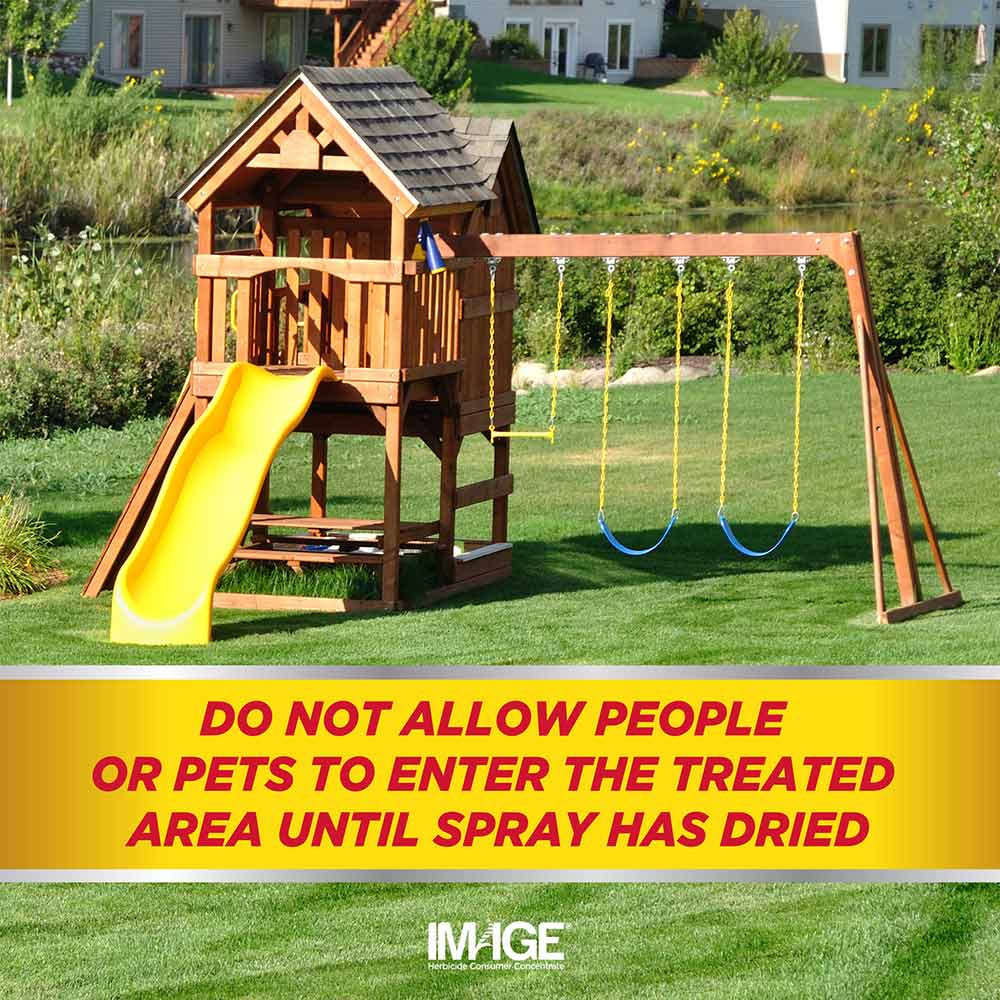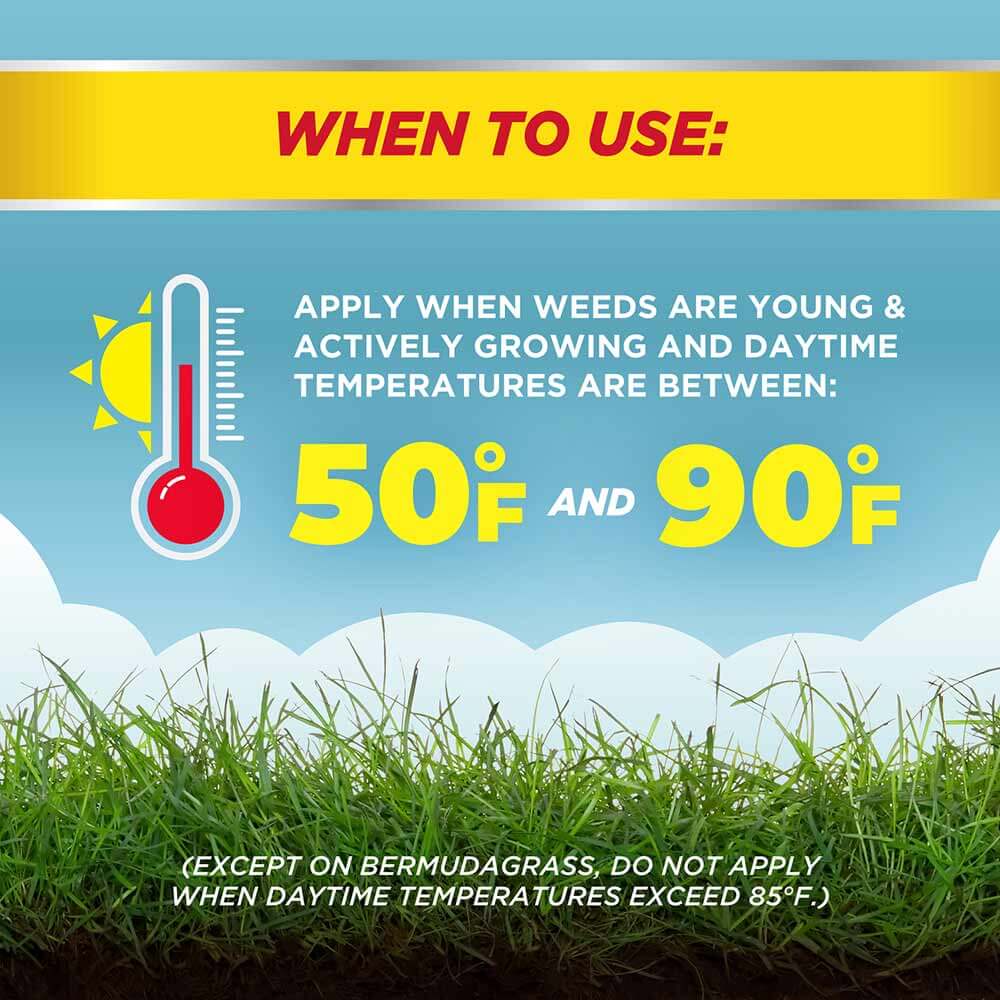 IMAGE LAWN WEED AND CRABGRASS KILLER CONCENTRATE
Rid your lawn of tough, grassy weeds with the IMAGE® Lawn Weed & Crabgrass Killer. The easy-to-use product works best on young, actively growing weeds. Use it all summer long to treat crabgrass and other grassy weeds as they emerge from the ground. This systemic weed killer is a concentrate that should diluted with water (always follow directions on label for application instructions). Apply to your lawn when daytime temperatures are between 50°F and 90°F. This bottle will cover up to 4,000 sq. ft.
• Kills 200+ weeds to the root
• Won't harm lawns when used as directed
• Herbicide lawn weed and crabgrass killer
KILLS...





IMAGE®Lawn Weed & Crabgrass Killer Concentrate Application Instructions
THREE EASY STEPS TO MIX AND APPLY:
Measure the total lawn area to be sprayed. For rectangular areas, multiply the length by the width to obtain total square feet.
For hose-end sprayers: Set the dial to the RATE PER GALLON and keep the dial set to this setting while spraying. The RATE PER GALLON for this product is 4 fl.oz. of product per gallon.
For hand-operated sprayers (backpack sprayers, compression (pump-up) sprayers, knapsack sprayers or tank type): The RATE PER 1,000 sq.ft. for this product is 8 fl.oz. of product per 1,000 sq.ft. of lawn. Measure and mix the proper amount of product with water as described below.
Spray evenly over the lawn.