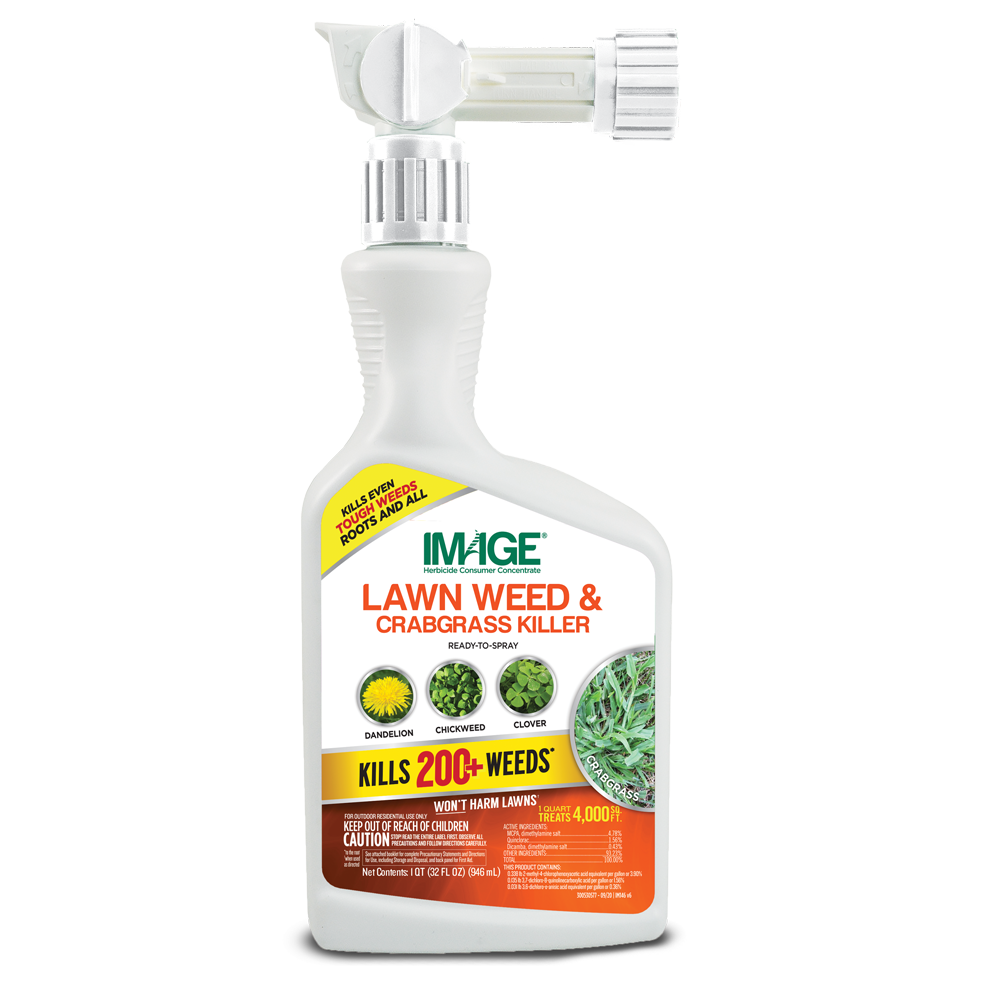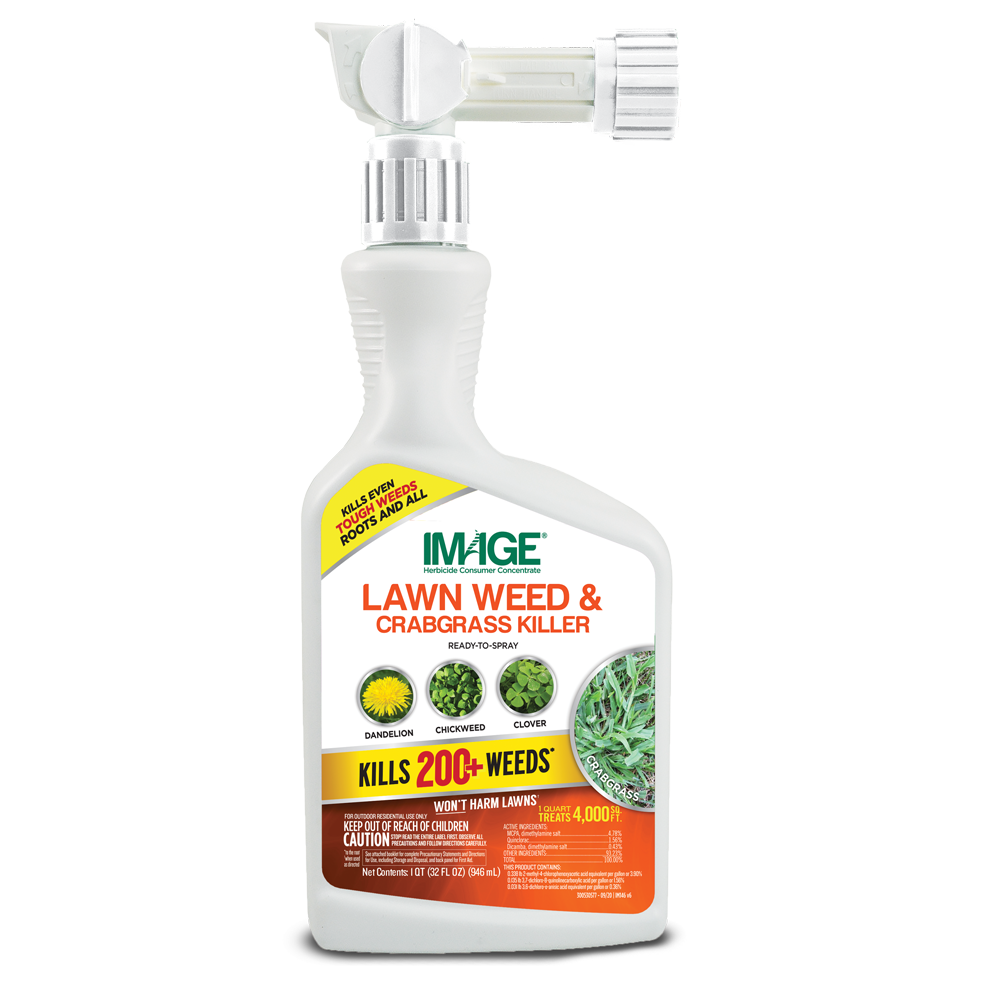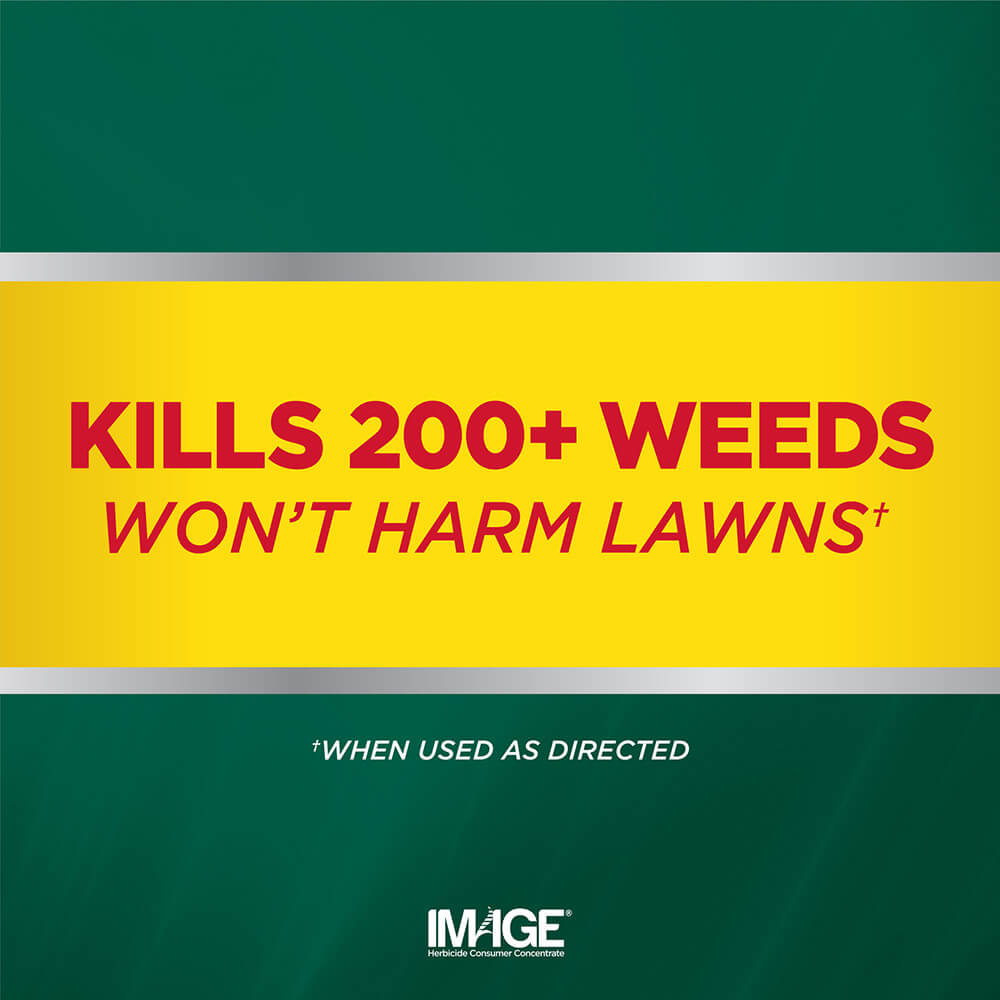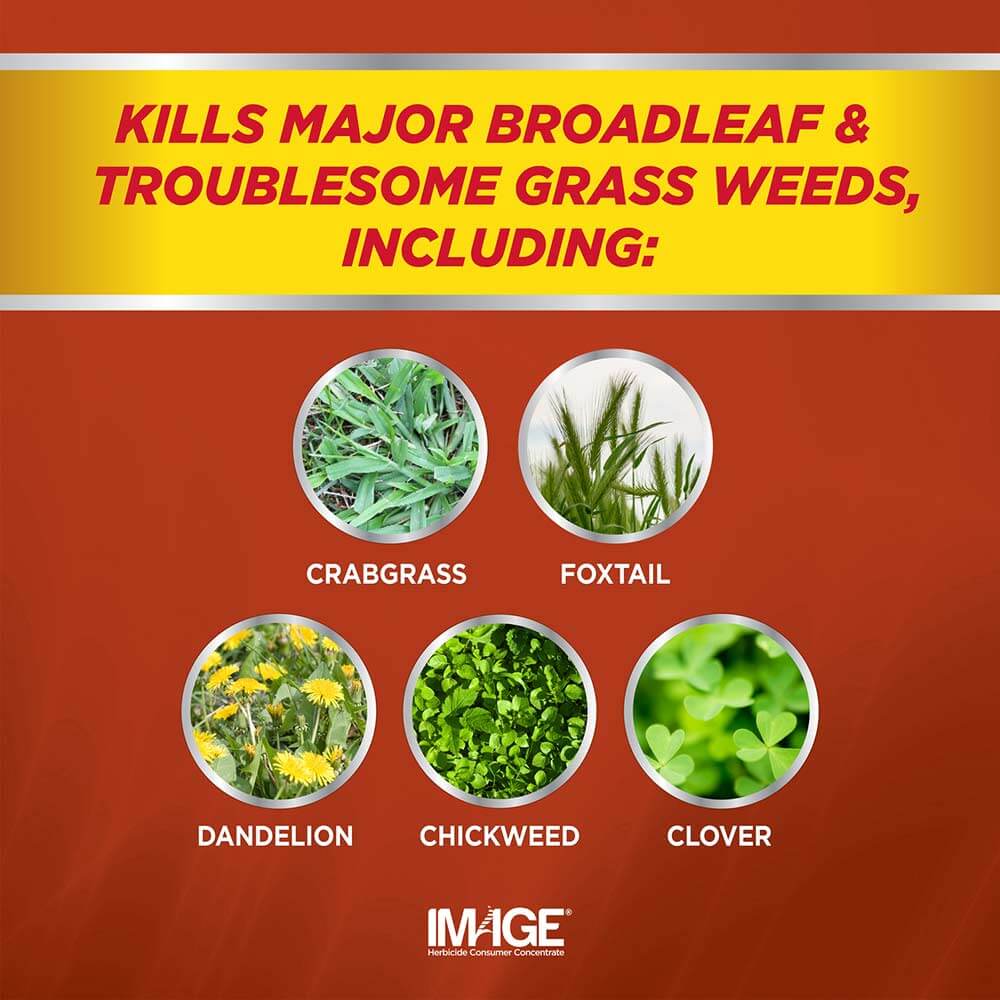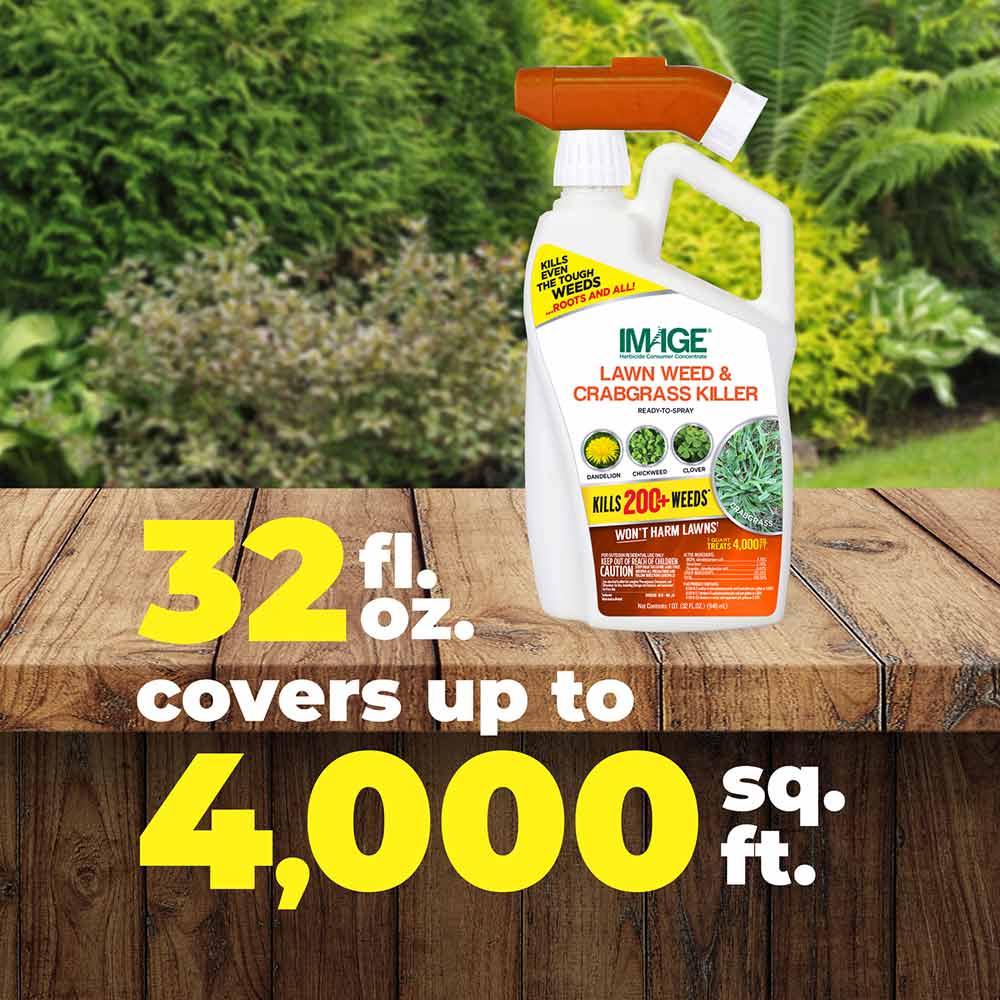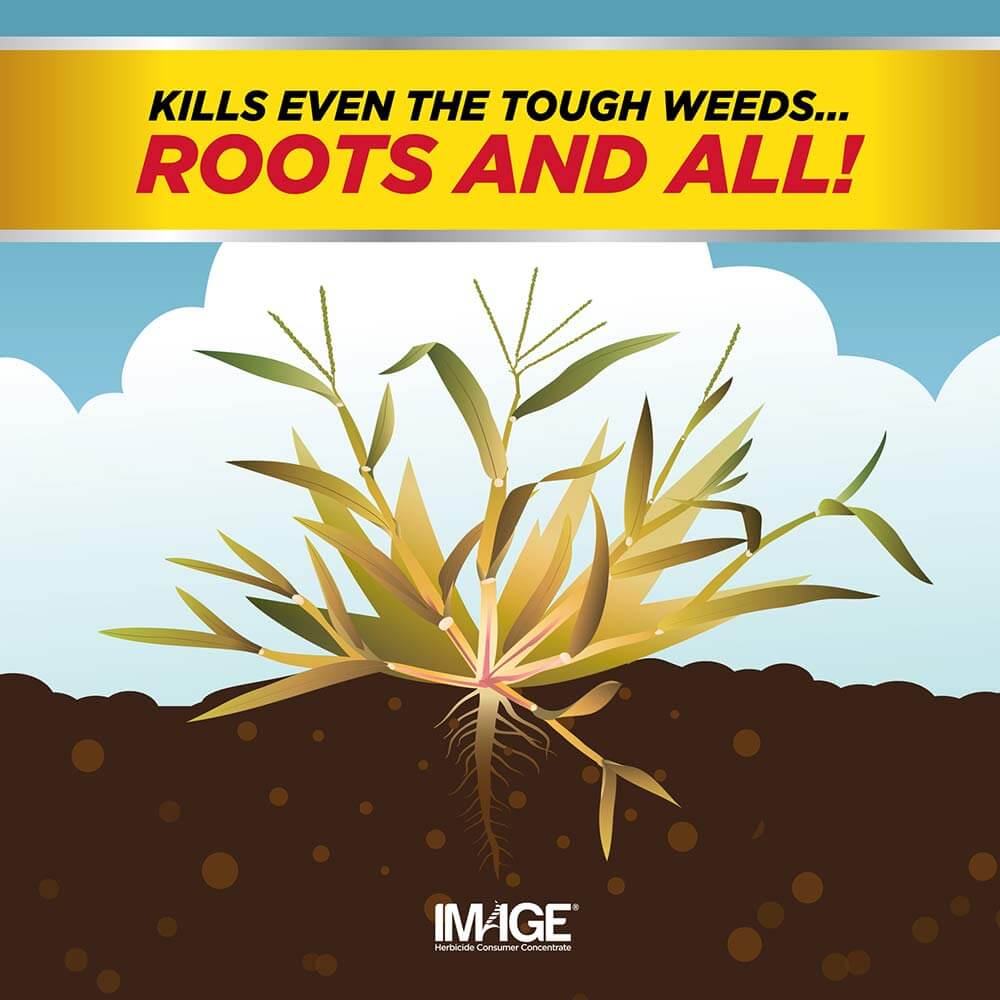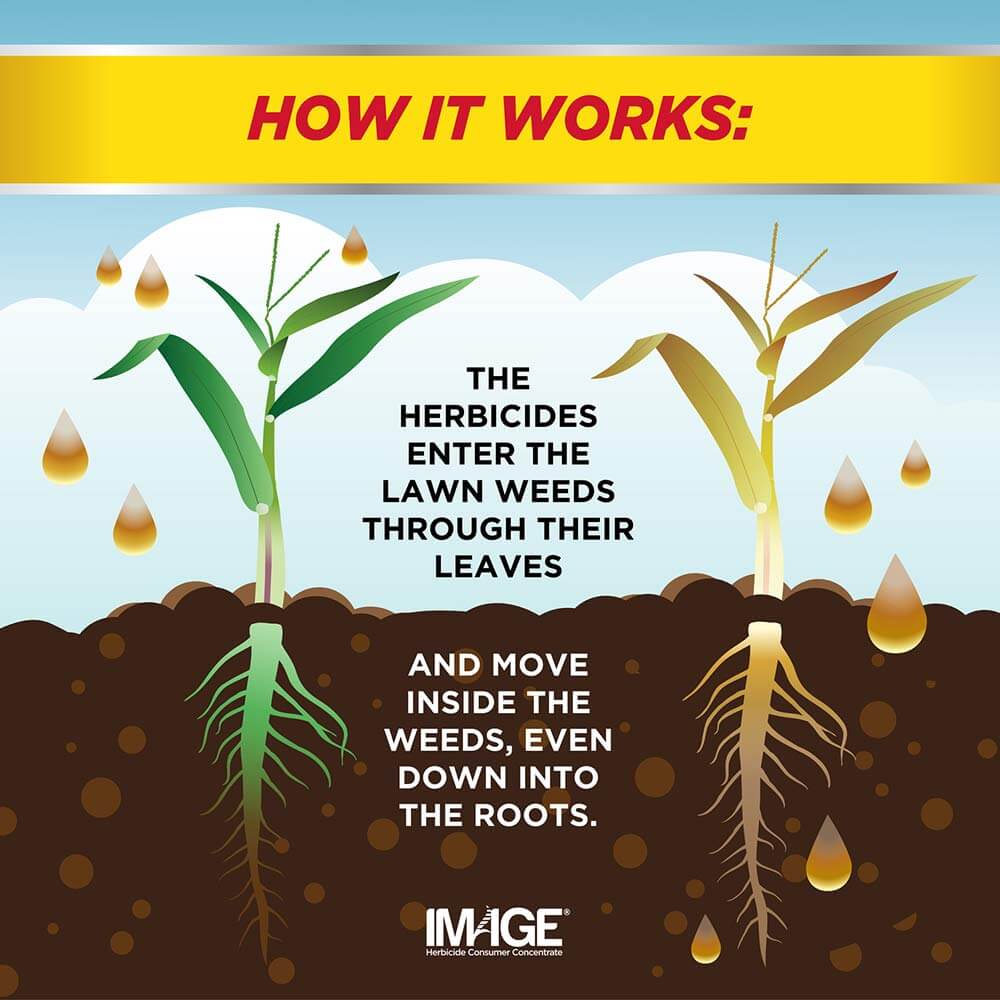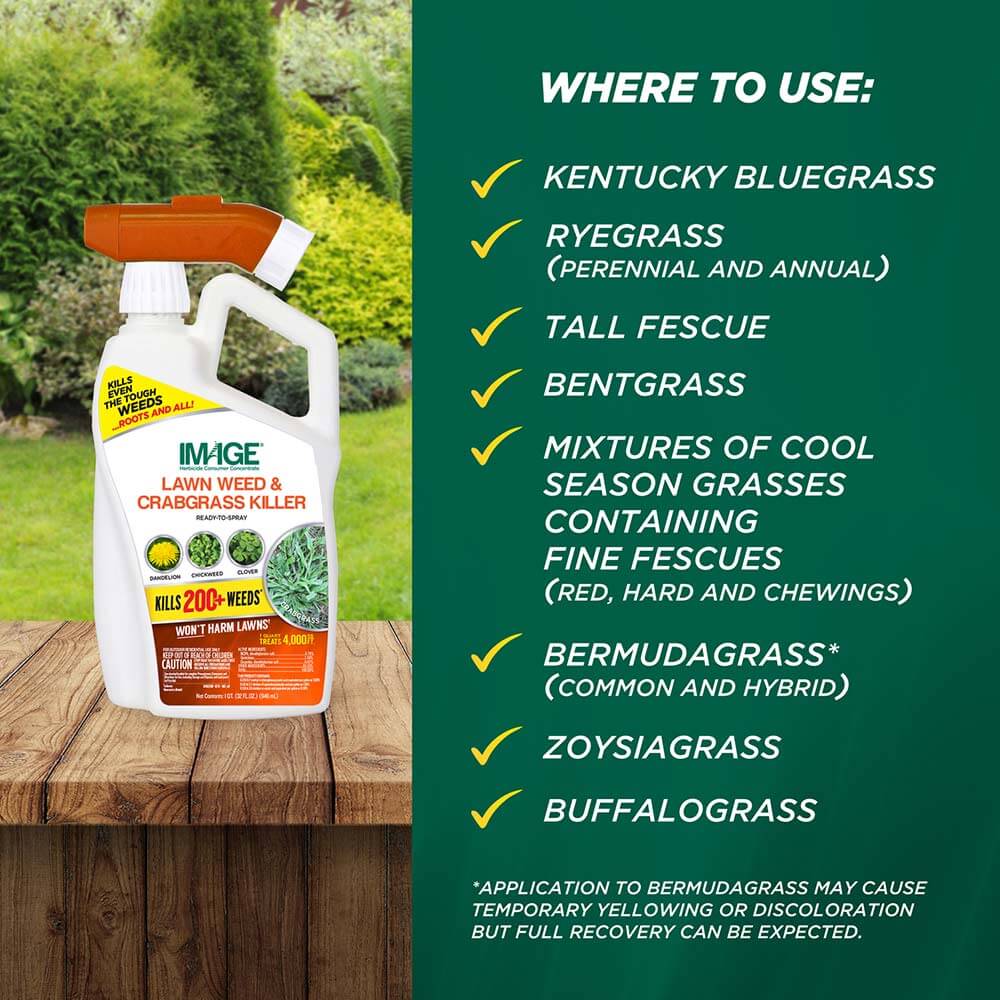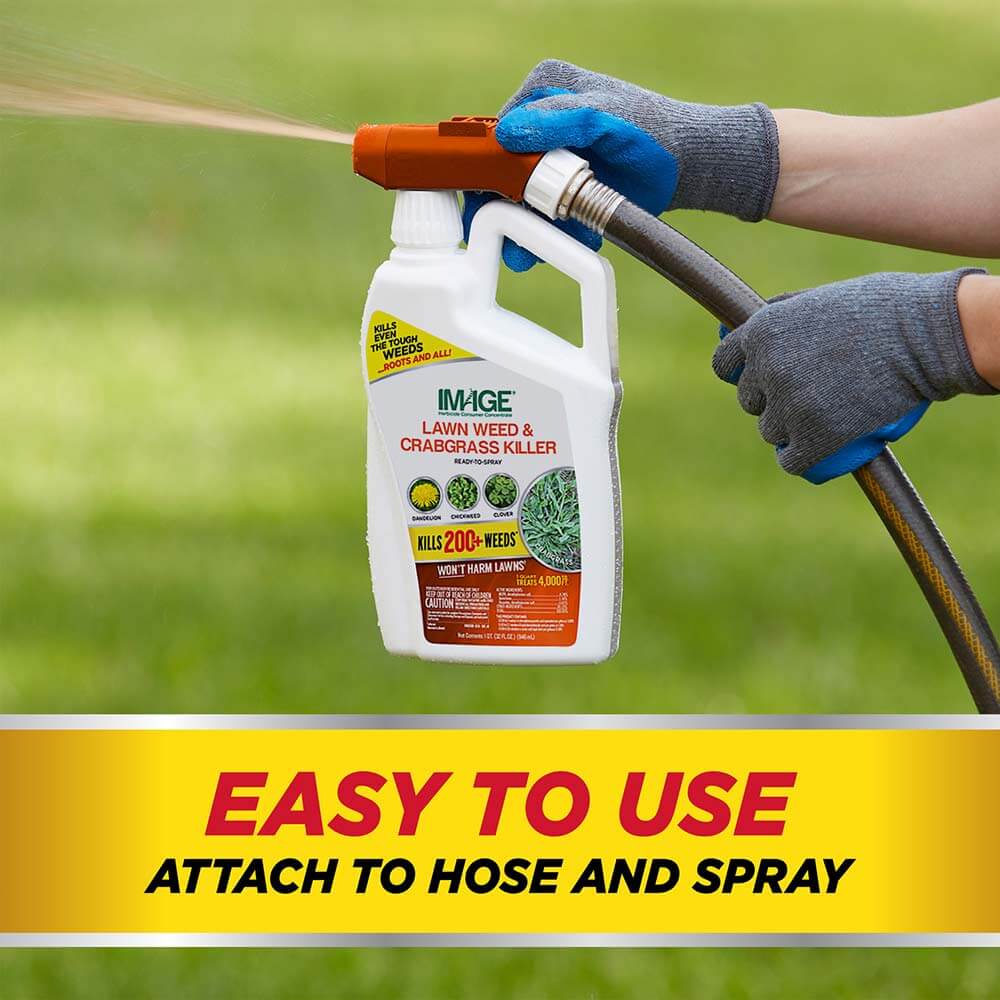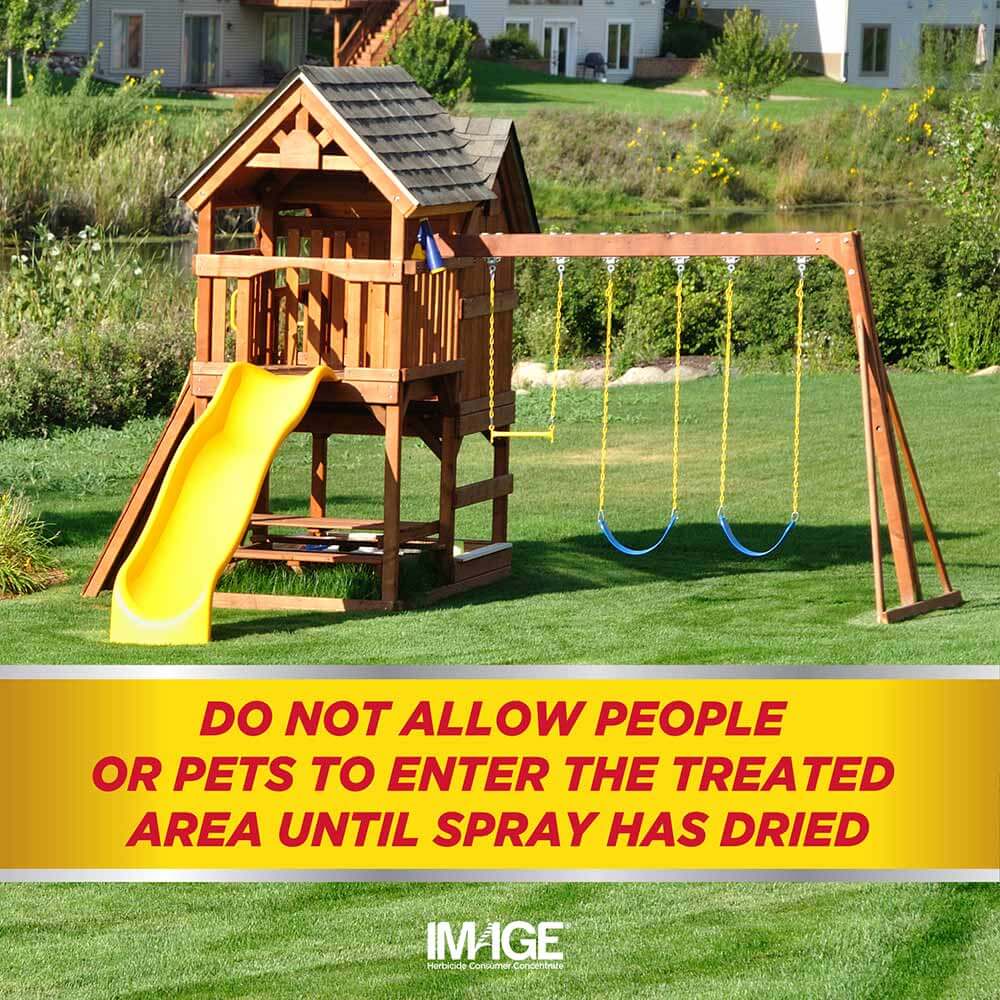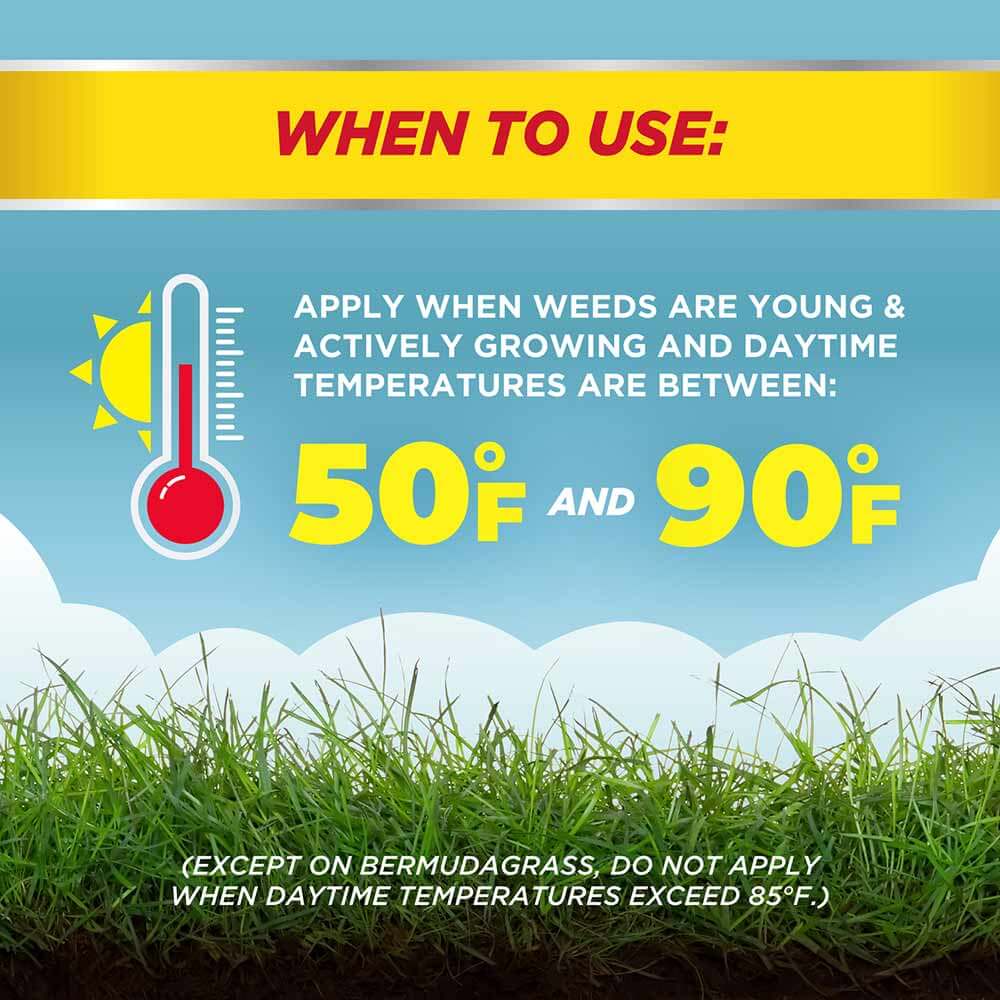 IMAGE LAWN WEED AND CRABGRASS KILLER READY TO SPRAY
Rid your lawn of tough, grassy weeds with the IMAGE® Lawn Weed & Crabgrass Killer. The easy-to-use product works best on young, actively growing weeds. Use it all summer long to treat crabgrass and other grassy weeds as they emerge from the ground. This systemic weed killer is a ready to spray product that attaches directly to your hose (always follow directions on label for application instructions). Apply to your lawn when daytime temperatures are between 50°F and 90°F. This bottle will cover up to 4,000 sq. ft.
• Kills 200+ weeds to the root
• Won't harm lawns when used as directed
• Herbicide lawn weed and crabgrass killer
SIZE
Image Herbicide Kills Crabgrass, 32 oz. Ready to Spray
KILLS...
White Clover Spreading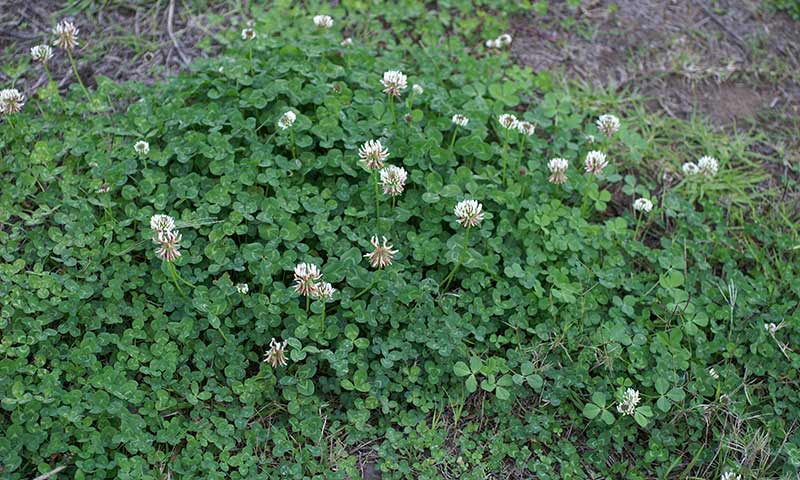 IMAGE® Lawn Weed & Crabgrass Killer Ready to Spray Application Instructions
CONNECT
Shake well before use.
Connect sprayer to garden hose.
Turn on water.
SPRAY
Extend hose to farthest area to be treated, point sprayer nozzle in direction to be sprayed.
Begin spraying – Push & hold lock tab away from knob, use other hand to turn knob clockwise to ON position.
Walk at a steady pace while spraying, using an even sweeping motion, and slightly overlap the treated areas. Work back toward the faucet to avoid walking over wet, treated grass.
FINISH
To stop spraying, push & hold lock tab away from knob and use other hand to turn knob counter-clockwise to OFF position.
Turn off water at faucet.
Relieve water pressure in hose by turning sprayer back ON until water slows to a drip then turn sprayer OFF. Disconnect sprayer from hose.