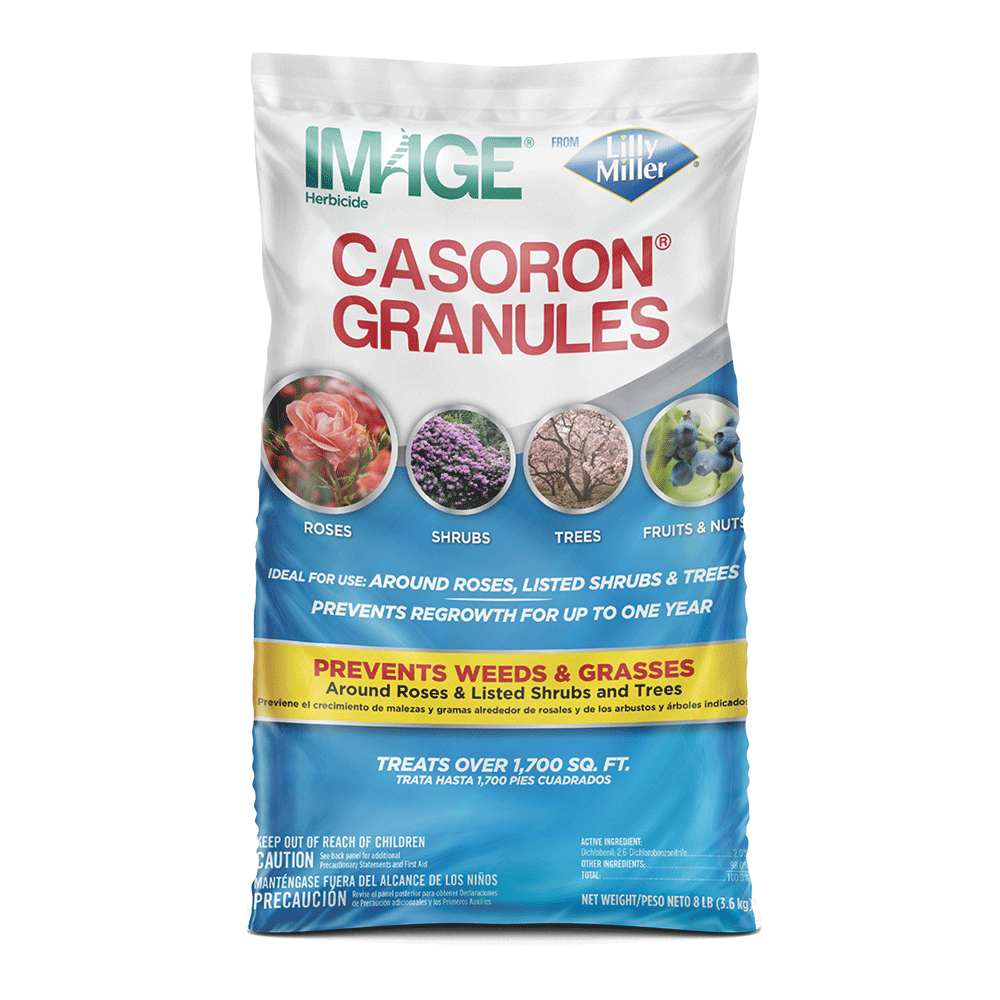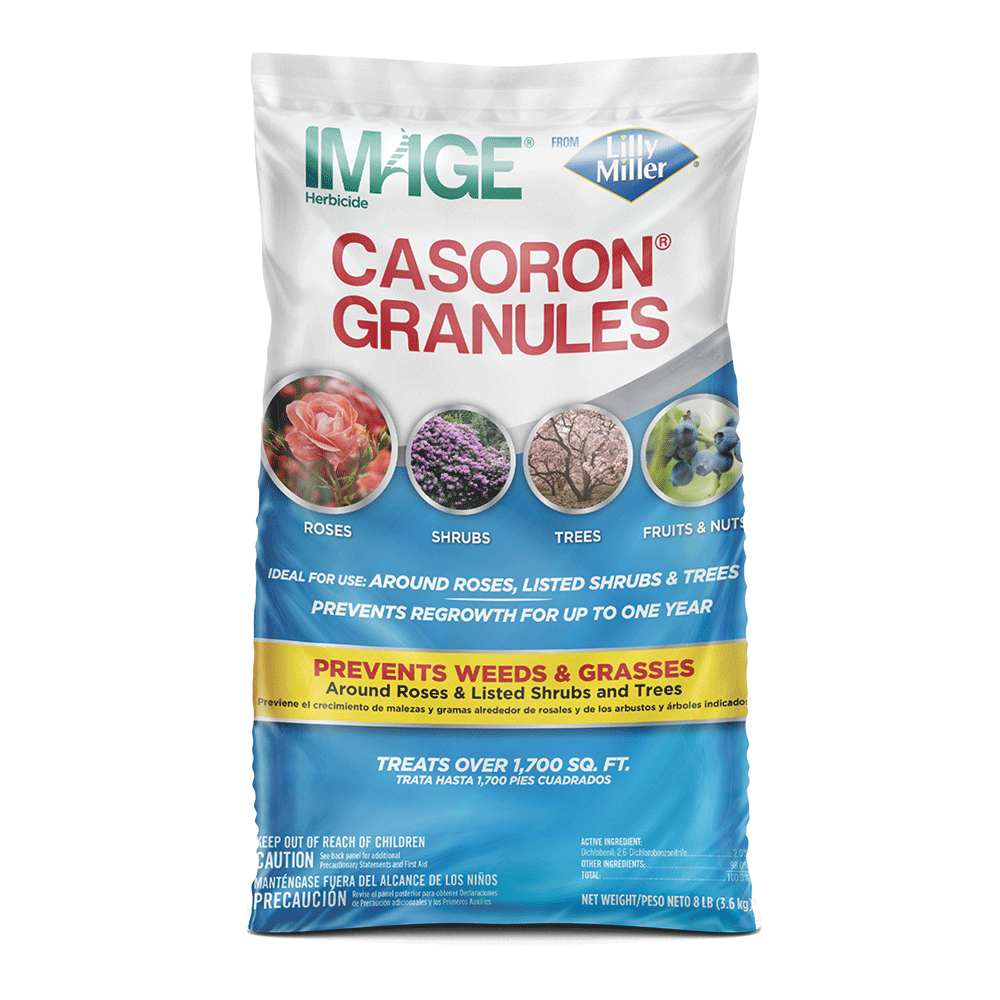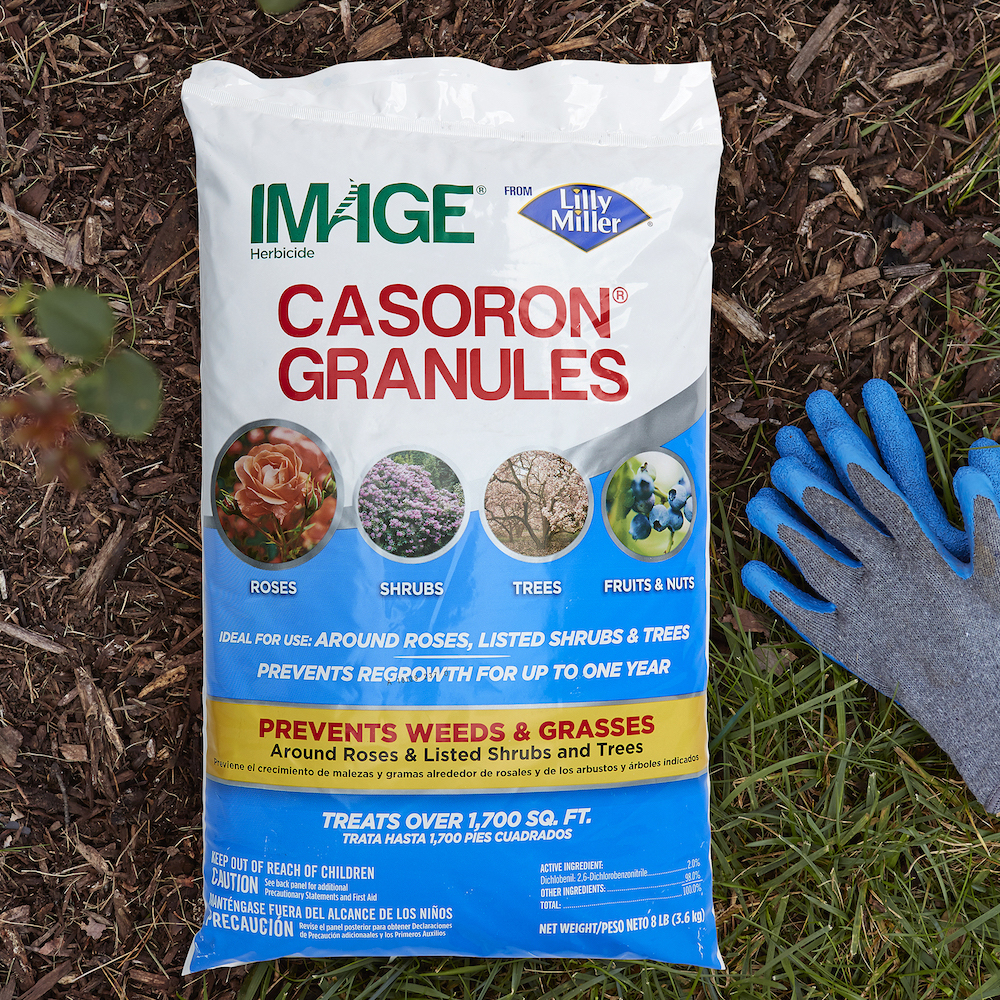 IMAGE Casoron Granules
Casoron granules help provide season-long control of annual grassy and broad-leaf weeds and certain perennial weeds.
Apply to soil to help prevent weeds and grass.
Sprinkle around roses, trees and shrubs for application.
Designed to help prevent the growth of 52 different weeds and grasses. One application can provide weed control up to a full season.
Treats 1,700 sq. ft.
SIZE
Image Casoron Weed Killer
KILLS...





IMAGE&reg Casoron Application Instructions
Casoron Granules should be applied only to established woody plants - those which have been planted for at least four months. Casoron Granules will selectively control annual grassy and certain perennial weeds around established ornamental trees and shrubs, many fruit and nut trees, roses and berries. See label for specific trees, shrubs and berries. Coverage: 8 lb Resealable Bag treats up to 1700 sq. feet.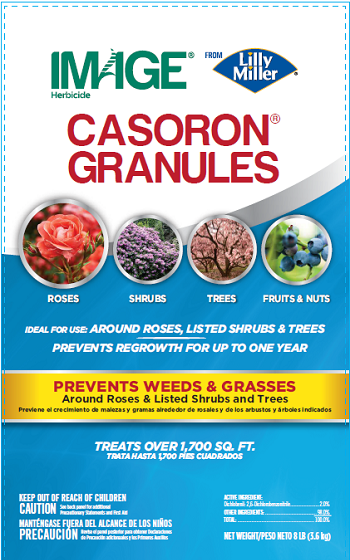 VIEW THE SAFETY DATA SHEETS (SDS) OR PRODUCT LABELING.
The Following documents have been created in Adobe Acrobat (PDF) format. You can obtain the Acrobat Reader for FREE at the Adobe web site.
---
View Label
image-casoron-granules-8lb-bag-label
View SDS